Airport Wash Bay Installed for Chek Lap Kok Airport Hong Kong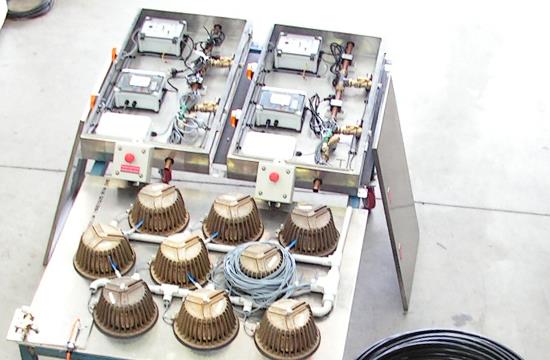 "At the time of wash bay design, this wash area was thought to be one of the biggest wash bays in the world. Our engineering team together with Fox Environmental Systems broke new ground with the system designed for our Airport. We are very pleased with the result."
Anthony Cheung Man Yuen, CEO
The Task
Hong Kong had big plans for its new airport design including state-of-the-art water treatment systems both inside & outside the main terminal building. The new 12.48 km2 site was going to be a major passenger hub, as well as being one of the largest passenger terminals in the world. With over 50 million passengers expected through the terminal a year this meant all aspects of the design had to be accurate and correct.
The plane wash bay prosed its own problems, both with the size, and traffic, through the area. The Engineering team came up with the below listed criteria and contacted Fox Environmental Systems for some advice.
Large open unroofed wash bay pad (over 50,000 square metres)
Wash 2x 747 jumbos at one time
Frequent use at peak times
Use of harvested water for washing
Automated First Flush Diversion System
Water Treatment System
The Plan
To design a custom First Flush Diversion System big enough to handle an unroofed wash area over 50,000 square metres and accommodate the First Flush in the high rain fall climate.
The Solution
Fox Custom First Flush plate mounted Diversion System.
This fully automated system included:
Custom sized and manufactured Diversion Valves
Plate mounted
First Flush Systems to take the wash water from the plane wash down to treatment.
As well as, take the First Flush of rain (10mm)
For certified, roofed and unroofed wash bays, contact Fox Enviro.