Wash Bay Treatment and Water Diversion System Installed for PIHA Earth Moving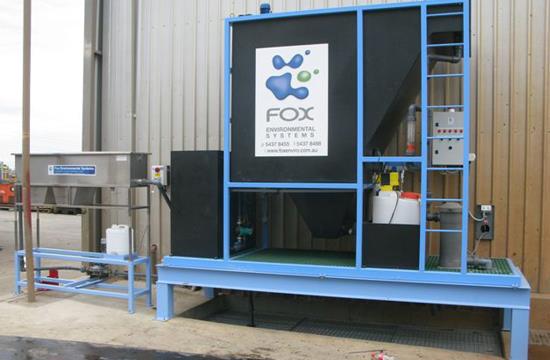 "We are very pleased with the Fox Water Diversion and Treatment System. From the time it was installed it has worked efficiently and made our wash down process much easier. Saving us time and money, but more importantly, keeping us compliant with the local authorities." Peter Gavranich
The Task
PIHA is an earth moving business based in Perth with mining contracts in both Australia and PNG. Due to a large increase in the demand for their equipment, the site, including their existing work shop and wash bay, needed an upgrade.
The earth moving machinery returning back from PNG needed to be washed and cleaned in an approved AQIS wash bay, before it could be serviced. Due to the size of the earthmoving equipment, it needed to be an unroofed wash bay.
PIHA approached the WA Fox Distributor, Burdens Australia for advice.
The Plan
Paul Wright from Burdens contacted David Dickson from Fox to discuss the extreme site conditions including high loadings of silt, solids, oils and grease as well as the strict discharge parameters set by AQIS. After a few site visits the wash bay design plans were drawn up and sent off for approval.
The Solution
A Fox First Flush Water Diversion System, Fox Oil Separator and FD1500 Lamina Clarifier Filtration System.
This fully automated first flush system included:
Custom FF600 First Flush Water Diversion System that diverts the waste water to treatment and automatically cleans the wash area in the event of rain. Preventing any contaminants left on the wash pad from contaminating the stormwater drains.
A custom treatment system including a Fox Oil Separator and FD1500 Lamina Filtration System with 100 micron discharge filters. Cleaning the AQIS wash bay waste water run-off to a level acceptable to discharge to town sewer and compliant with current AQIS regulations.